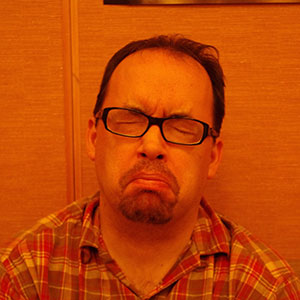 Tom Enebo
Thomas Enebo is co-lead of the JRuby project and an employee of Red Hat. He has been a practitioner of Java since the heady days of the HotJava browser, and he has been happily using Ruby since 2001. Thomas has spoken at numerous Java and Ruby conferences, co-authored "Using JRuby", won the Ruby Hero award, and was awarded the "Rock Star" award at JavaOne. When Thomas is not working he enjoys biking, anime, and drinking a decent IPA.
"JRuby 9000 is here"
JRuby 9000 is here! After years of work, JRuby now supports Ruby 2.2 and ships with a redesigned optimizing runtime. We'll talk about where we stand today on compatibility and performance and then cover future work that will keep JRuby moving forward.